Academic Programs
As Americans continue to live longer and healthier lives, it is vital that we find innovative solutions to ensure prosperity and aging. Aging is a dynamic process that fosters new skills and understanding that we can share with our communities. Increasingly, the conversation focuses on creating effective practices and policies to support older adults, combat ageism, and promote social justice.
Our interdisciplinary program looks comprehensively at aging—a demographically inevitable process—and prepares students for emerging careers by shifting the conversation surrounding aging populations. Georgetown University's M.S. Aging & Health Program goes beyond geriatrics to the study of aging well in today's society. We are training the next generation of leaders in the field of aging. Through multidisciplinary training, theory, economics, policy, and the human experience of aging; the Aging and Health program examines how society can construct a healthier understanding of aging and build a more age-integrated society.
Georgetown University offers two potential degrees: a 30-credit Master of Science in Aging & Health, or an 15-credit Certificate in Senior Living Administration.
---
Learn More About Our Programs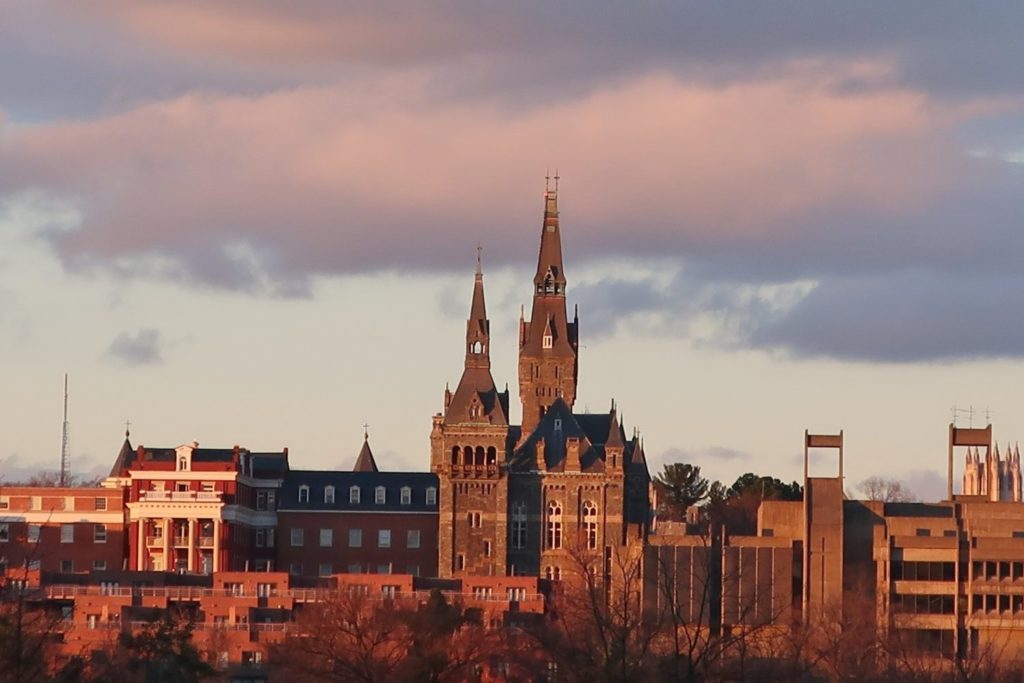 Master of Science
The Master of Science in Aging & Health is a 30-credit, 11-month program that provides the basic competencies in aging studies by examining aging through a variety of lenses. Students may choose between concentrations in Senior Living Administration, Healthcare Economics and Policy, and Health Systems Administration.
Certificate
As of Spring 2020, Georgetown Aging & Health is now offering a new, 15-credit Certificate in Senior Living Administration. The certificate is designed for working professionals seeking a flexible curriculum and in-depth training in senior living administration.
Need More Information?