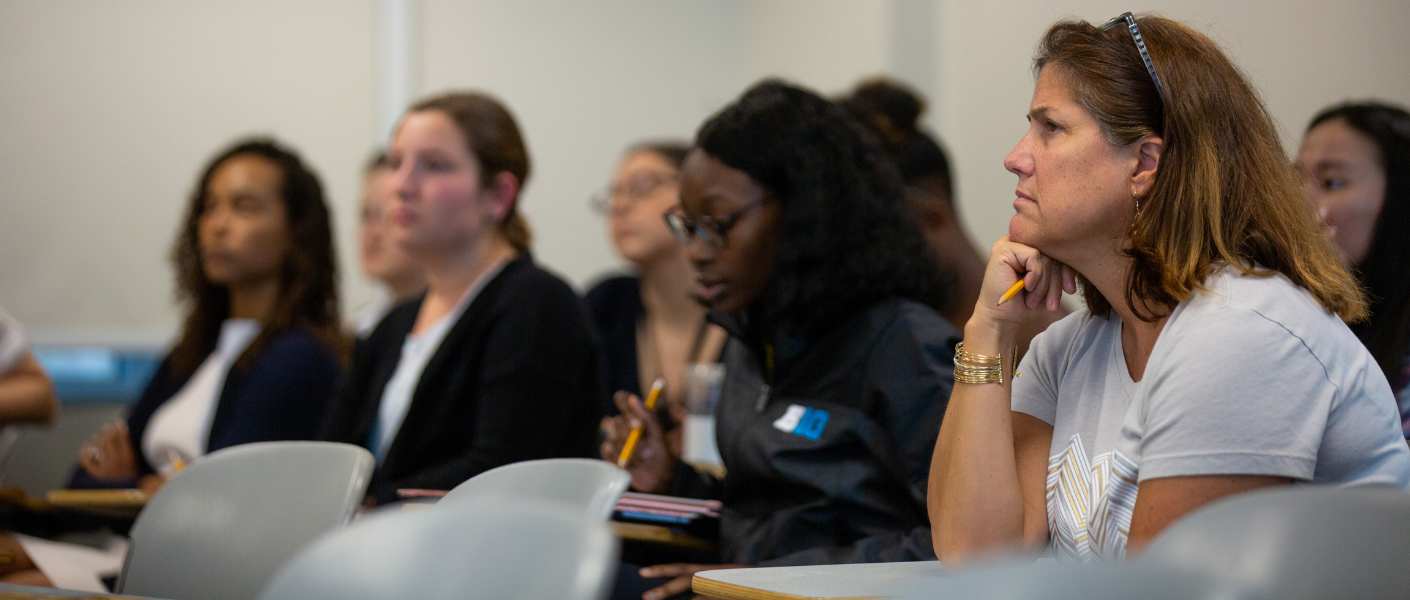 Announcement:
This program is currently not accepting applications, please check back in Summer 2024.
---
As Americans continue to live longer and healthier lives, it is vital that we find innovative solutions to ensure prosperity and aging. Aging is a dynamic process that fosters new skills and understanding that we can share with our communities. Increasingly, the conversation focuses on creating effective practices and policies to support older adults, combat ageism and promote social justice.
The Master of Science in Aging & Health looks comprehensively at aging – an inevitable human process – using a life course perspective to study all aspects of the aging process. The program prepares students for emerging careers supporting aging populations.
We are training the next generation of leaders in the field of aging. Through interdisciplinary training in theory, economics, policy and the human experience of aging, the Aging & Health program examines how society can build an understanding of healthy aging and a more age-integrated society.
Past Event Highlights
Healthy Aging Symposium
The Georgetown Center for Healthy Aging, the Aging and Alzheimer's Research Training Program, the Georgetown Aging & Health Program, and the Georgetown Lombardi Institute for Cancer and Aging Research are pleased to sponsor our first annual symposium focused on aging.
This symposium is open to the entire Georgetown University community and its community partners. Presenters will be addressing critical issues in aging research, policy and care from cells to society and include transdisciplinary researchers from several Georgetown Schools, cross-campus programs, community groups, MedStar Health and the NIH.
Our goal is to have attendees get to know others interested in aging, describe resources, and stimulate people coming together to form new teams to address challenges of an aging society.
Aging & Health Spring Seminar Series: A Talk with Yogesh Shah
In case you missed it, our Spring Aging & Health Seminar with Dr. Yogesh Shah is now available on our YouTube channel.
Dr. Yogesh Shah, MD, MPH, FAAFP discussed "Addressing Healthcare Disparities in Dementia Diagnosis Through Innovative Collaborations Between Faith-Based and Healthcare Communities."
News