Careers for M.S. Aging & Health Students
Graduates of this program will be well-positioned in a broad range of aging-related fields, not limited to healthcare-related fields, including administration, research, consulting, training and advocacy. All students in the M.S. in Aging & Health Program are required to successfully complete an Internship/Capstone Project.
Please see this great resource from the APA on Exploring Careers in Aging.
We have relationships for internships with the following organizations:
---
Graduates of this program may explore a variety of employment options in the following fields:
---
Healthcare consulting firms
Government agencies
Finance
Pharmaceuticals
Industry
Foundations
Think Tanks
Public interest groups
Research institutions
Universities
Media/Marketing
Legislators and legislative committees
Insurance Companies
Continuing Care Retirement Communities
Assisted Living and Senior Centers
Aging in Community Organizations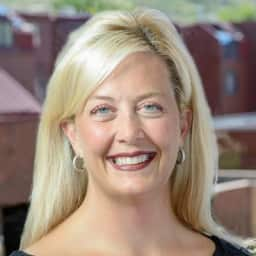 "Americans are living longer than ever before thanks to medical and technological advances, and 80% have expressed a desire to age in place. However, there's a dearth of affordable living options to support this soaring aging population, many of which are cost burdened. Long-term homesharing is gaining steam as a viable option because it enables aging adults to leverage their homes as assets, avoid social isolation and remain in their communities. It also benefits cities that are facing a housing crunch by opening up more affordable rental inventory to the market. The sharing economy and homesharing as a retirement solution to enable adults to age in place, maintain social connections and live independently, will be an increasingly important area of focus for graduate students in the next decade."

– Wendi Burkhardt, CEO, Silvernest Inc.
Need more information?