Master of Science in Aging & Health
Learn more about the M.S. Aging & Health Program
Program Description
---
Students will receive:
Thorough, scientifically-grounded training in theory, policy, and research in gerontology
Hands-on experience through an individualized and supervised field internship
Opportunities to interact with professionals in the field of aging through research experiences and informal mentoring
Extensive, well-rounded curriculum based on knowledge and skill competencies endorsed by the Academy of Gerontology in Higher Education (AGHE) and the Accreditation in Gerontology Education Council (AGEC)
Examination of aging through theory, research, biology, policy, economics, demography, psychology, ethics, and humanities
Curriculum
---
A descriptive listing of the core courses and concentration courses can be viewed on our Curriculum page.
Program Requirements
---
The structure for the Master of Science in Aging & Health Program comprises a 30-credit program of 8 core courses and 3-4 concentration courses. A required Capstone/Internship project can be performed over the summer.
Areas of Concentration
---
The Master of Science in Aging & Health Program offers three concentration areas, which are completed by taking three courses within a given concentration. The courses are selected to provide students with skills important for various areas of employment in health systems administration, senior living administration, healthcare economics, and health policy.
Senior Living Administration Concentration
The Senior Living Administration concentration offers the nation's only graduate curriculum dedicated exclusively to the executive management of active adult, independent living, assisted living, memory care, and life plan communities. The track provides graduates with the operational, marketing, resident care, and hospitality services skills required to become effective executives and managers of senior living communities.
Healthcare Economics & Policy Concentration
The Healthcare Economics & Policy Concentration is designed for students who wish to work in the policy sector of the health care industry, gaining the leadership capacity to work and resolve the most complex concerns in society related to economics, policy, and aging. Students will learn in-depth about economics, policy, and the government as it relates to aging.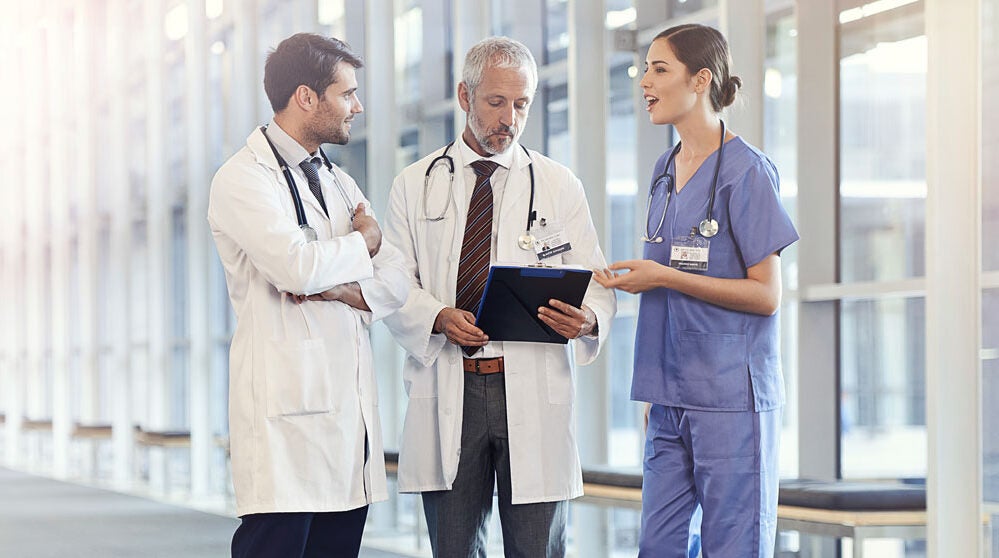 Health Systems Administration Concentration
The Health Systems Administration concentration is designed for students who wish to work in the health care industry, gaining the technical and leadership capacity to address the most complex concerns in society. Students will learn in-depth about finance, organization, and operations of health systems.
Experiential Learning
---
Professional Development/Seminar Series
---
Students participate in a monthly seminar series focused on hot topics in aging. Learning from working professionals helps students to network, as well as articulate their knowledge and skills relevant to the workplace. Past seminar speakers include:
Dr. Patrick Doyle, BrightView Senior Living
Internship/Capstone Project
---
The M.S. Aging & Health internship/capstone program is designed to enhance students' knowledge and skills.
An internship can be an onsite or long-distance placement in an organization through which students gain practical experience.
A capstone is a substantive program evaluation or research project on an aging-related project. Options include healthcare agency, advocacy group, non-governmental organization, state or federal agency, international health organization or a commercial enterprise.
The internship/capstone is a natural step to future job placement. Our students have successfully completed internships with the following organization: DC Office on Aging, National Institutes of Health, Grant Makers in Aging, Coalition to Transform Advanced Care (C-TAC), Birmingham Green, and AARP.
See here for a list of other internship partners.
Part-Time and Online Options
---
The program is designed to be completed full-time or part-time. To accommodate part-time students, we offer multiple classes on the same day when possible. The course schedule is designed to accommodate students who are working full-time as much as possible. Some courses may include online components.
Need more information?