Master of Science in Aging & Health
Mission Statement
---
Aging & Health is the study of people in culture and society, locally and globally, as they age, focusing on health, wellness, quality of life, economics, and public policy. Our mission is to train the next generation of leaders to provide creative solutions for our rapidly aging world while embracing Georgetown's Jesuit tradition of cura personalis, which is to profoundly care and be responsible for one another, attentive to each person's circumstances, concerns, and gifts across the lifespan.
Pillars of the Aging & Health Program
The AGHL program strives to uphold three pillars supporting the needs of our aging world: Ingenuity, Building Momentum, and Social Justice.
First, ingenuity refers to the idea that people are problem-solvers. Ingenuity is an American trait. Our program explores new opportunities and lasting solutions for our aging society.
Second is momentum – as we get older, we gain experience and wisdom. With more people worldwide living longer, we need to harness the momentum built on this vast wealth of experience to power our society to move forward – to serve older adults better.
The third is social justice. Society does not treat older people as equals, often marginalizing older adults and minimizing their participation (i.e., ageism). In order to reach our goal to create a socially just society, we must confront ageism.
The AGHL program is designed to prepare students to address challenges in a society with expanding longevity, and the disparities found therein.
Program Description
---
Students will receive:
Thorough, scientifically-grounded training in theory, research, and policy in gerontology
Hands-on experience through an individualized and supervised internship or capstone project
Opportunities to interact with professionals in the field of aging through research experiences and informal mentoring
Examination of aging through theory, research, biology, policy, economics, demography, psychology, ethics, and humanities
Extensive, well-rounded curriculum based on knowledge and skill competencies endorsed by the Academy of Gerontology in Higher Education (AGHE) and the Accreditation in Gerontology Education Council (AGEC)
Curriculum
---
We offer an interdisciplinary master of science in Aging & Health (30 credits) as well as a Certificate in Senior Living Administration (15 credits). Both degrees build on our goals to train the next generation of leaders to provide solutions for our aging society.
A list of the core courses and concentration courses can be viewed on our Masters Curriculum page.
Program Requirements
---
The Master of Science in Aging & Health Program is a 30-credit program comprised of 10 core courses and 3 – 4 concentration courses, including a capstone/internship project.
Areas of Concentration
---
The Master of Science in Aging & Health Program offers three concentration areas, which are completed by taking 3 – 4 courses within a given concentration. These courses provide students with knowledge and skills relevant to jobs in health systems administration, senior living administration, healthcare economics, and health policy.
Senior Living Administration Concentration
The Senior Living Administration concentration one of the nation's first graduate curriculum dedicated exclusively to the executive management of active adult, independent living, assisted living, memory care, and life plan communities. The concentration provides graduates with the operational, marketing, resident care, and hospitality services skills required to become effective executives and managers of senior living communities.
Healthcare Economics & Policy Concentration
The Healthcare Economics & Policy Concentration is designed for students planning to work in the policy sector of the healthcare industry. Students gain leadership skills and fundamental knowledge to resolve the complex concerns related to economics, policy, and aging. Students will learn in-depth about economics, policy, and the government as it relates to aging.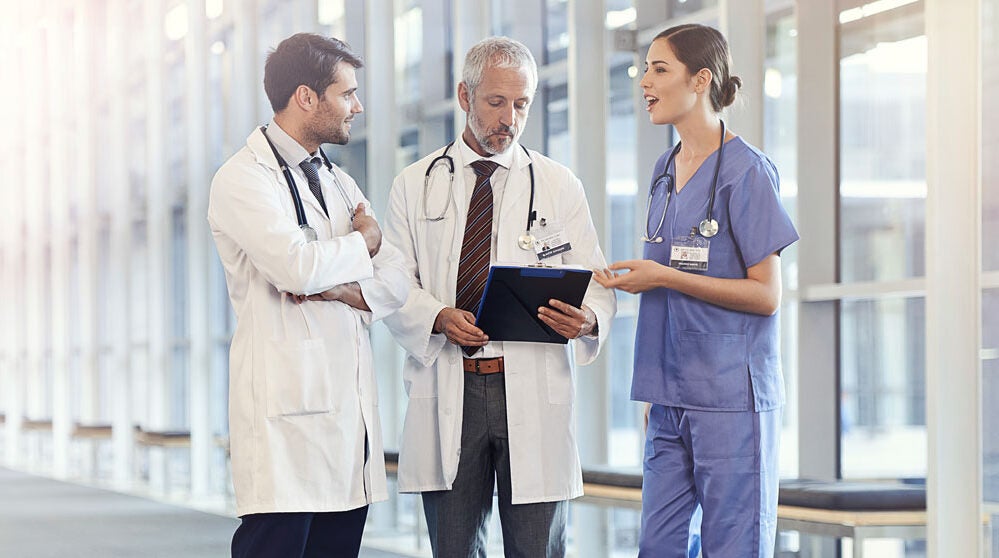 Health Systems Administration Concentration
The Health Systems Administration concentration is designed for students aiming to work in the healthcare industry, gaining the technical and leadership capacity to address the most complex systems. Students will learn in-depth about leadership, finance, organization, and operations of health systems.
Experiential Learning
---
Professional Development/Seminar Series
---
Students participate in a monthly seminar series focused on hot topics in aging to learn from professionals in a diverse array of aging fields including research, policy and direct services. Students are empowered to ask questions, practice their communication skills and to network with working professionals.
Past seminar speakers include:
Dr. Emi Kiyota, Ibasho
Sherri Snelling, Caregiving Club
Dr. Shumin Lin, National Yang Ming Chiao Tung University
Cindy Cox-Roman, HelpAge
Dr. Patrick Doyle, BrightView Senior Living
Internship/Capstone Project
---
The M.S. Aging & Health provides students with the opportunity to choose between an internship or a capstone research project.
An internship is an intensive experience with an aging-related organization. This can occur onsite or remotely with the goal of providing students with practical experience to support future career plans.
A capstone is a substantive research project on an aging-related topic Students find a mentor and design a project of their choosing.
The internship/capstone is a natural step to future job placement. Our students have successfully completed internships with the following organization: DC Office on Aging, National Institutes of Health, Grant Makers in Aging, Coalition to Transform Advanced Care (C-TAC), Birmingham Green, Alzheimer's Association, and AARP.
See here for a list of other internship partners.
Part-Time and Online Options
---
The Aging & Health MS program may be completed full-time (3-semesters) or part-time (6-semesters). To accommodate part-time students, we try to schedule classes in the late afternoons and evenings. Some courses may include online components.
---
Learn More
Need More Information?