Faculty & Staff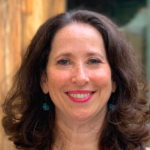 Associate Professor
Pamela A. Saunders, Ph.D., is an associate professor in the departments of neurology and psychiatry. With a doctorate in sociolinguistics from Georgetown University, her research focuses on language, aging, doctor/patient communication, narrative and reflective writing, and standardized patient education. She has spent the last 20 years conducting research and teaching. Her research portfolio includes funding from the Alzheimer's Association, the National Institute on Aging, the Hartford Foundation, and the U.S. Food and Drug Administration. She serves in several leadership roles related to medical education, including as chief course director of the doctoring curriculum and director of the geriatrics clerkship. She is a long-standing member of Georgetown University Medical Center's Committee on Medical Education and also serves on the Committee on Appointments and Promotions. She co-founded the geriatrics curriculum in 2000 for the medical students at Georgetown's School of Medicine with funding from the Hartford Foundation. In addition, she teaches reflective writing and Mind-Body Medicine skills to medical and graduate students.
---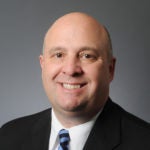 Adjunct Faculty
Andrew Carle serves as Adjunct Faculty and Lead Instructor for courses within the Senior Living Administration concentration. Prior to Georgetown University, Mr. Carle served as an award-winning professor and Founding Director of the Program in Senior Housing Administration at George Mason University, in Fairfax, VA.

Mr. Carle has more than 30 years of executive-level senior housing and healthcare experience, including serving as Chief Operating Officer for a national Top-10 senior housing provider with nearly 100 communities, as a founding executive and Vice President for another Top-10 senior living provider, and as a CEO, COO, and Director of Strategic Planning & Marketing for hospitals and vertically integrated healthcare systems.
---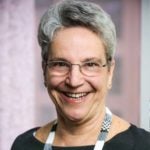 Professor
Judy Feder is a professor of public policy and, from 1999 to 2008, served as dean of what is now the McCourt School of Public Policy at Georgetown University. A nationally-recognized leader in health policy, Judy has made her mark on the nation's health insurance system, through both scholarship and public service. A widely published scholar, Judy's health policy research began at the Brookings Institution, continued at the Urban Institute, and, since 1984, flourished at Georgetown University. In the late 1980s, Judy moved from policy research to policy leadership, actively promoting effective health reform as staff director of the congressional Pepper Commission (chaired by Sen. John D. Rockefeller IV) in 1989-90; principal deputy assistant secretary for planning and evaluation at the Department of Health and Human Services in former President Bill Clinton's first term; a senior fellow at the Center for American Progress (2008-2011) and, today, as an Institute Fellow at the Urban Institute. Judy matches her own contributions to policy with her contributions to nurturing emerging policy leaders. As dean from 1999 to 2008, she built Georgetown's Public Policy Institute into one of the nation's leading public policy schools, whose graduates participate in policymaking, policy research, and policy politics, not only throughout Washington but throughout the nation and the world. Judy is an elected member of the Institute of Medicine, the National Academy of Public Administration, and the National Academy of Social Insurance; a former chair and board member of AcademyHealth; a member of the Center for American Progress Action Fund Board, the Board of the National Academy of Social Insurance, and the Hamilton Project's Advisory Council; and a senior advisor to the Kaiser Commission on Medicaid and the Uninsured. In 2006 and 2008, Judy was the Democratic nominee for Congress in Virginia's 10th congressional district. Judy is a political scientist, with a B.A. from Brandeis University, and a master's and Ph.D. from Harvard University.
---
Associate Professor
Robert Friedland is an Associate Professor in the Department of Health Systems Administration. Friedland has had a wide range of research and public policy experience, including Chief Economist for Maryland's Medicaid program; Senior Research Associate at the Employee Benefit Research Institute; Director of the American Association of Retired Person's Public Policy Institute; Research Director, National Academy of Social Insurance; and Economist on the staff of the U.S. Bipartisan Commission on Comprehensive Health Care, better known as the Pepper Commission. Friedland founded the National Academy on an Aging Society, and directed the Center on an Aging Society at Georgetown University. Friedland is Chair of the board of the National Academy for State Health Policy, a Commissioner on The American Bar Association, Commission on Law and Aging, on the Board of the Health Assistance Partnership, and the Editorial Board of Aging Toda
---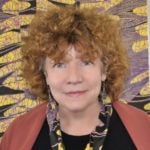 Professor Emeritus
Irene Jillson is a Professor Emeritus and taught in the School of Nursing and Health Studies (NHS), School of Medicine and the School of Foreign Service. She has designed and launched courses in global health ethics, global health systems and politics and global health research. She also teaches medical ethics, graduate and undergraduate health research, and physician role and behavior. Dr. Jillson, who has a PhD in technology policy and management from Westminster University, was founder and President of Policy Research Incorporated, a private research firm that carried out local, national and international health and social policy research studies for more than 25 years.
---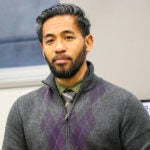 Associate Professor
Jason Tilan is an Associate Professor, Department of Human Science. M.S., Ph.D. in Physiology & Biophysics at Georgetown University, and postdoctoral studies in the Department of Biochemistry and Molecular & Cellular Biology at Georgetown University Medical Center, focusing on pediatric malignancies, Ewing Sarcoma and neuroblastoma, and stress physiology. His research is focused on the vascular mechanisms underlying tumor progression and, in particular, the role of platelets in regulating these processes.
---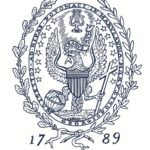 Professor
Maxine Weinstein is a Professor in the Graduate School of Arts and Sciences. Most of Weinstein's work explores the behavioral and biological dimensions of reproduction and aging. She is currently working on two research projects that are funded by the NIH. The first explores the reciprocal relations among stress, health, and the social environment among the elderly in Taiwan. The second is a follow-up study of midlife in the United States. Both studies include a wide range of self-reported data and biomarkers. Weinstein's most recent edited volume is "Sociality, Hierarchy, Health: Comparative Biodemography."
---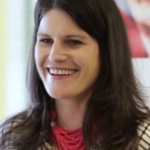 Adjunct Faculty
Sonya Barsness Is Adjunct Faculty in the Aging & Health master's degree program. Sonya is a gerontologist with 25 years of professional experience in the field of aging. Her passion and vocation is changing the culture of aging so that we can all age meaningfully, in community, wherever we live and with whatever physical and cognitive challenges we face.
She is the founder of Sonya Barsness Consulting (SBC), a multidimensional company that provides a variety of products and services to promote a different way of thinking about growing older and growing with dementia. SBC's focus is on applied paradigm shifting, beginning with the lived experience of people growing older and growing with dementia and bringing these perspectives to life so that education, research, policy, and practice truly reflect what is important to elders, people with dementia, and those who care for them.
She has served elders and their care partners in assisted living, nursing homes, and home- and community-based settings. Sonya is a nationally recognized educator on person-centered thinking related to aging, long-term care, and dementia. She is a co-developer of CMS' Hand in Hand toolkit, a series of training modules for nurse aides on person-centered dementia care and the prevention of abuse. She is also the voice of Being Heard, a blog about revising the paradigm of aging (www.beingheard.blog). Sonya's undergraduate degree is in Psychology with minors in Biology and Gerontology. Her master's degree is in Gerontology with a concentration in Psychogeriatrics. Sonya teaches the Psychology of Aging.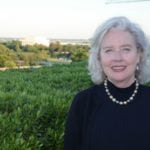 Adjunct Faculty
Gay Hanna teaches the Ethics & Humanities of Aging course. Gay received her B.A. from Old Dominion University, Magna Cum Laude, M.F.A. in Sculpture from the University of Georgia, and Ph.D. in Art Education and Arts Administration at Florida State University. She also attended Societa Industria Commercio Marmi Architettura in Carrara, Italy, for specialized studies in sculpture. Before teaching at Georgetown University, Dr. Hanna was faculty at George Mason University where she taught courses on arts management related to arts in health, creative aging, and arts in the service of military members and their families. Dr. Hanna is also the president of Hanna Merrill, Inc. which researches and develops arts services supporting lifelong learning, health and wellbeing of individuals across the lifespan. Clients include MedStar Health Philanthropies Group, National Organization for Arts in Health, National Association of Music Makers and Grantmakers in the Arts.
Dr. Hanna's work is widely published in journals and books including The Gerontologist, The American Medical Association's Journal on Ethics and American's For the Arts – Monograph Series. She has written several white papers for the National Endowment for the Arts including The Arts and Human Development: Framing a National Research Agenda for the Arts, Lifelong Learning and Individual Well Being (2011); and, The Summit on Creativity and Aging in America, a report written in collaboration with the 2015 White House Conference on Aging (2016).
Adjunct Faculty
Tara McMullen is a gerontologist with over 15 years of experience in the field of aging. Tara's research interests focus on quality in post-acute and long-term care settings, policy and aging issues, and the Direct Care Workforce. Tara is a Technical Advisor for the Centers for Medicare & Medicaid Services in the Division of Chronic & Post-Acute Care. She is the lead for work focused on standardizing post-acute care quality measures as mandated by the Improving Medicare Post-Acute Care Transformation Act of 2014 (the IMPACT Act). Tara also assists in the development of the standardized functional assessments used to development new payment models for the Skilled Nursing Facility and Inpatient Rehabilitation Facility prospective payment systems for Medicare. Additionally, Tara is a Presidential Management Fellow at the U.S. Department of Veterans Affairs for the National Opioid Initiative, Enterprise Opioid Strategy Team. Tara assists in the implementation of the White House Opioid Cabinet objectives including the implementation of CARA and the President Donald Trump Initiative to Stop Opioid Abuse and Reduce Drug Supply and Demand.
Tara has published numerous peer-reviewed papers and book chapters on policy and quality issues. Tara has received the Carroll L. Estes Rising Star Award from the Gerontological Society of America, the Bronze Award for Outstanding Para-Professional, Technical, Scientific, and Program Support Team from the Baltimore Federal Executive Board, and the 2019 Health Equity Ambassador award for the Office of Minority Health at the Centers for Medicare & Medicaid Services.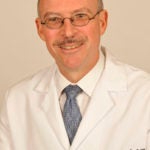 Professor
Dr. Turner is professor of neurology and director of the Memory Disorders program at MedStar Georgetown University Medical Center. Before his recruitment to Georgetown in 2008, he was chief of the neurology service at the VA Ann Arbor Healthcare System and associate professor and associate chair in the Department of Neurology, University of Michigan. Dr. Turner earned his medical degree and a PhD in pharmacology from Emory University, Atlanta, and completed his internship, residency and fellowship at the University of Pennsylvania, Philadelphia. He is board-certified in psychiatry and neurology.
Dr. Turner has received numerous prestigious awards, including a fellowship from the Howard Hughes Medical Institute and a Paul Beeson Scholarship. He lectures widely, serves as a reviewer for granting agencies and biomedical journals, and has published more than 70 peer-reviewed papers, editorials and book chapters.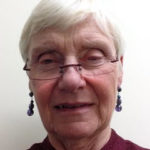 Gail Kohn
Adjunct Faculty
Gail Kohn is the World Health Organization Age-Friendly DC Coordinator, a position she has held since it was created in 2013. She is responsible to the Mayor for implementing with WHO guidance, the city's transformation to an easier jurisdiction in which to grow older.
Throughout her career, she has planned and administered innovative residences and programs for people who have reached age 60 and beyond. She has held state and national roles in organizations focused on longevity. She is known for striving for excellence herself and for urging colleagues to meaningfully engage older adults.
In 2020 the Morris and Gwendolyn Cafritz Foundation recognized her among other DC employees for her outstanding performance and exemplary service.
Need More Information?