Application Deadlines Fall 2020
PRIORITY: FEBRUARY 15, 2020
Applications received by this date will receive priority consideration for admission and scholarship aid.
INTERNATIONAL: FEBRUARY 15, 2020
Applications from non-U.S. citizens or non-residents must be received by this date.
REGULAR: MAY 15, 2020
Final application deadline for fall 2020.
Combat Ageism and Fight for Social Justice
---
As Americans continue to live longer and healthier lives, it is vital that we find innovative solutions to ensure prosperity and aging. Aging is a dynamic process that fosters new skills and understanding that we can share with our communities. Increasingly, the conversation focuses on creating effective practices and policies to support older adults, combat ageism and promote social justice.
Our interdisciplinary program looks comprehensively at aging—a demographically inevitable process—and prepares students for emerging careers by shifting the conversation surrounding aging populations. Georgetown University's new master's in Aging & Health goes beyond geriatrics to the study of aging well in today's society. We are training the next generation of leaders in the field of aging. Through multidisciplinary training in theory, economics, policy and the human experience of aging; the Aging & Health program examines how society can construct a healthier understanding of aging and build a more age-integrated society.
Who Should Apply?
---
M.S. Aging & Health students come from diverse backgrounds and experiences. What unites them is their commitment to solving the pressing issues associated with an aging population. This degree is open to all backgrounds: recent college graduates in any major who are interested in working with older adults; as well as mid-career students who seek professional advancement or a shift in career track.
The expected timeline for full-time students pursuing the degree is 11 months. Classes are offered in the late afternoon or evening, allowing part-time students to participate fully. Some online and hybrid format courses are available.
Students will receive:
---
A thorough, scientifically grounded, training in theory, policy and research in gerontology
Hands-on experience through an individualized and supervised field internship (domestic or abroad)
Opportunities to interact with professionals in the field of aging through research experiences and informal mentoring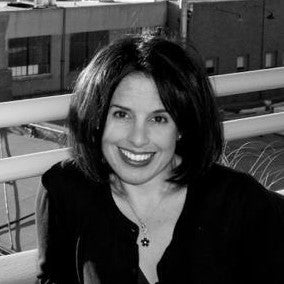 In my previous role at AARP Foundation, I remember a call that came through our Housing Solutions Center from a 92-old widower who was at risk of losing his home to foreclosure. He had exhausted all financial resources in order to help his wife's battle with cancer. When she passed away, he was on the verge of becoming homeless. There are limited options for people as they age and with limited income. My passion for aging is to influence interventions earlier in life that support the wealth and well-being of people so that they may live their best lives and not fear for the future.
– Vivian Vasallo, Aging & Health MS Degree Candidate
News and Useful Links
Need more information?
Aging & Health Program Upcoming Events
Grad School Upcoming Events