---
Upcoming Events
Our events are hybrid or entirely on Zoom. If you would like to attend the Zoom segment, please use the registration link in the description. Current Georgetown student/faculty/staff interested in attending the in-person segment, please email aging@georgetown.edu to RSVP.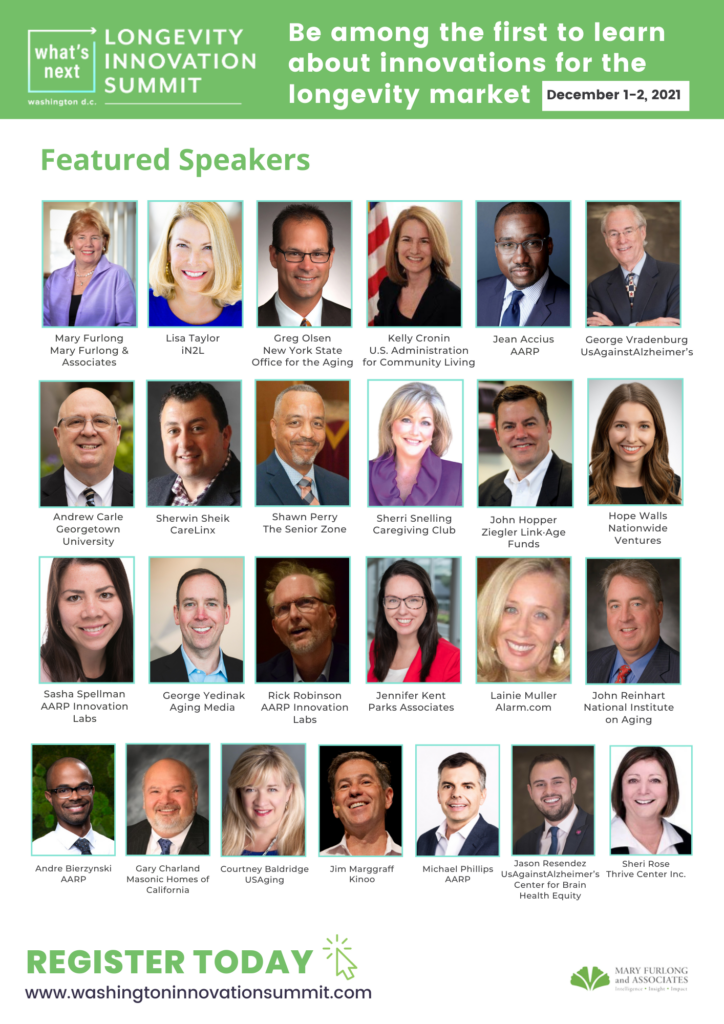 Hear from the thought leaders in the $8.3 trillion longevity economy on the 2022 trends in Investments, Innovation, Infrastructure and Influencers at What's Next #LongevityInnovation Summit Dec 1-2 virtual event.
Aging & Health Professor Andrew Carle is participating in a panel discussion on "Innovations in Senior Housing" at 3pm ET on Weds Dec 1st.
The Aging & Health Program will hold information sessions and have an open Q&A on Weds Dec 1 11am-1pm ET and 2pm-4pm ET and on Thursday Dec 2 12:30pm-4:30pm ET. Find our booth under "Exhibitors".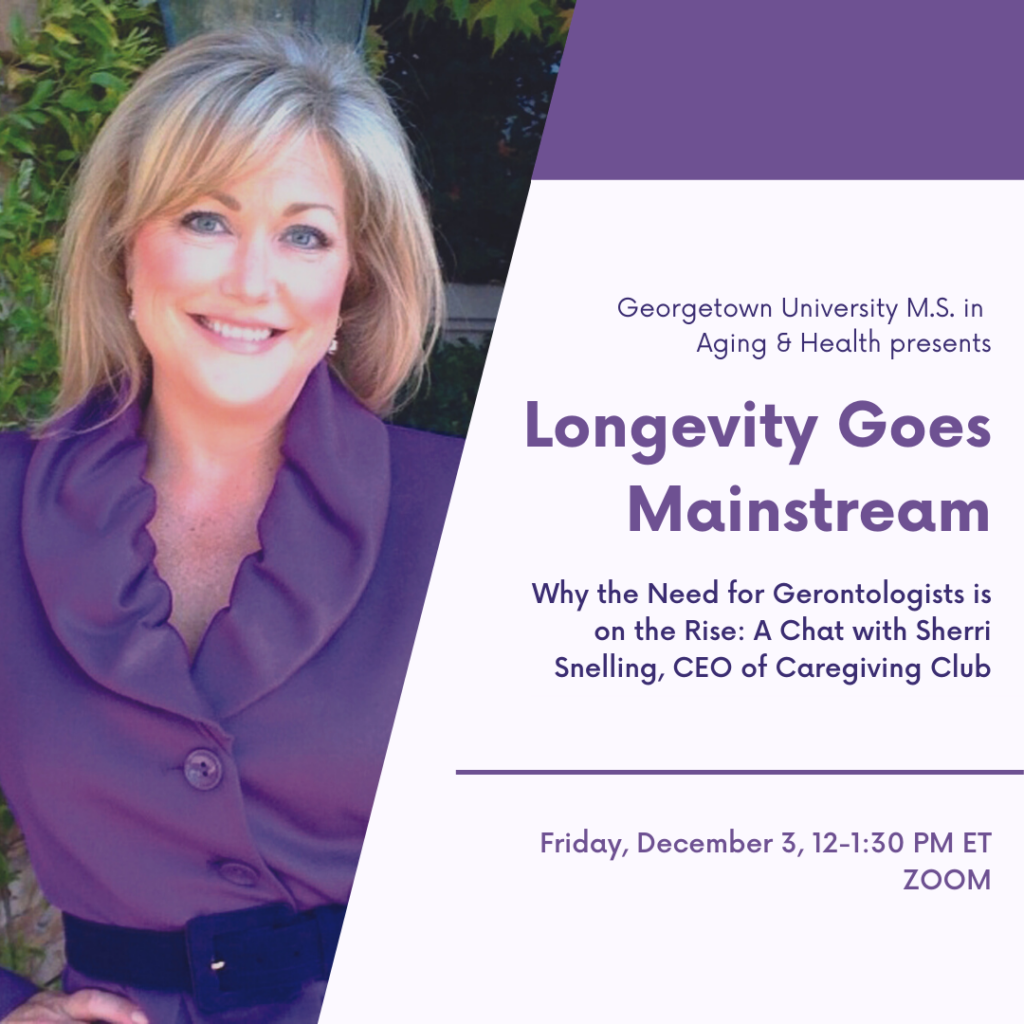 Join us on December 3rd at 12 PM ET for a talk by Sherri Snelling, corporate gerontologist and CEO of Caregiving Club.

You will learn:
Outside of health care, what top companies are thought leaders in aging design and marketing?
What are the growing career opportunities for gerontologists?
How gerontologists are at the forefront of a longevity revolution, especially in the workplace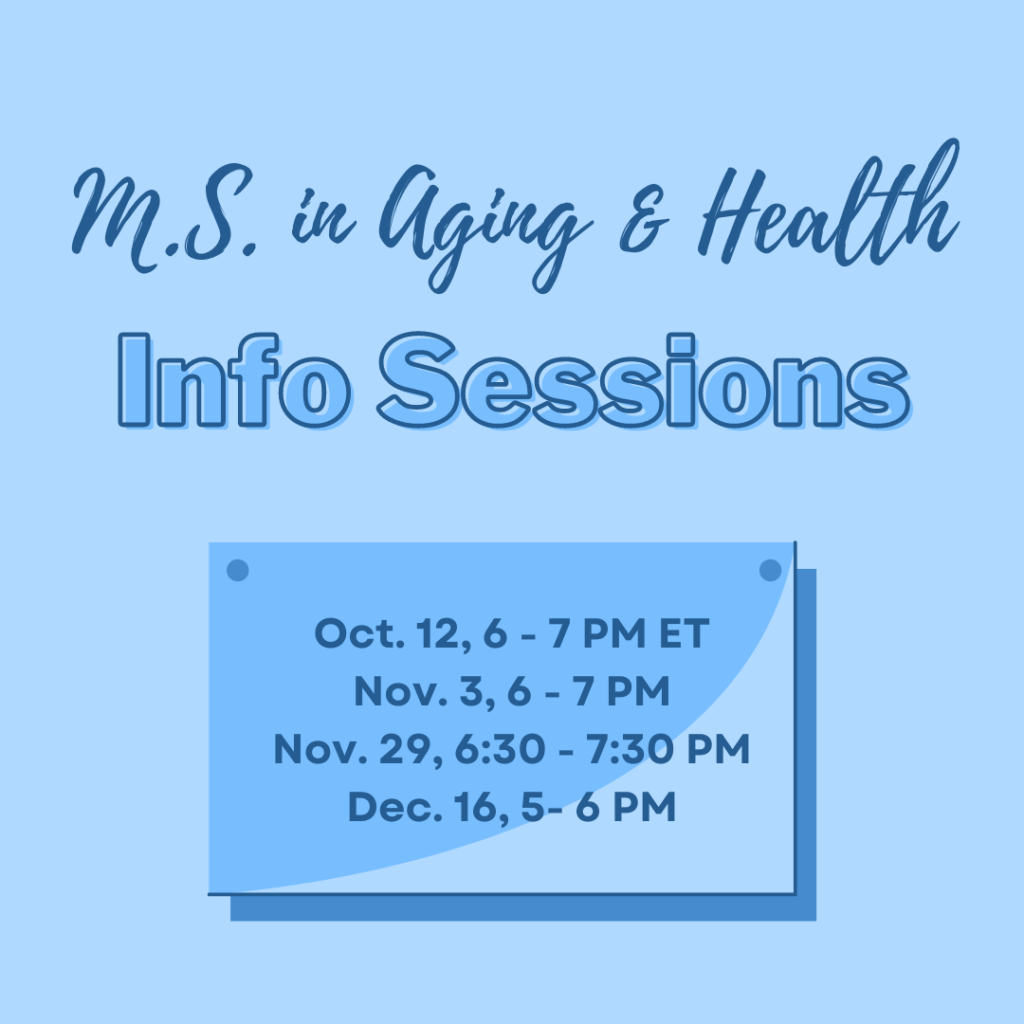 Want to learn more about Georgetown University's M.S. Aging & Health program? Join Program Director Professor Pamela Saunders and Program Coordinator Kristine Howard for one of our Zoom info sessions. Register for the Zoom link by clicking on the date below: December 16
---
Application Deadlines
Need more information?